welcome to my page!!!
heres da myspace!! da myspace.
i got an imag of me! look!!!;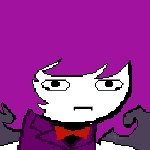 heres some interestes of mine;
danganronpa
homestuck
minecraft
sam and max
omori
heres some songs i found!!!
i got a list for more songs
also got a page for shoutouts
here is some funny i found!